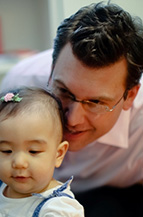 Dr. Jeremy Dixon
Pediatric Dentist
Dr. Jeremy Dixon uses his extensive experience to provide the highest level of dental care in a gentle, compassionate manner.
In 2000, he received his D.D.S. (Doctor of Dental Surgery) degree from SUNY Buffalo School of Dental Medicine. While there, he graduated Cum Laude and was honored by his peers by being elected class president. He also served on a variety of committees including being the only student class member of the school's curriculum committee, devoted to creating the best possible dental education for the University's students.
Following dental school, Dr. Dixon completed his specialty training in Pediatric Dentistry at the North Shore-LIJ Health System. In his final year there he was distinguished by being appointed Chief Resident. Upon completing his specialty training Dr. Dixon began treating patients in private practice. He was also invited to take a position at North Shore-LIJ teaching postgraduate candidates and future pediatric dentists.
Dr. Dixon served for 12 years as the Director of Dentistry at St. Mary's Hospital for Children where he cared for children with special needs. He has maintained his attending position at North Shore-LIJ and was awarded "Attending of the Year" honors in 2004-2005. In 2012, Dr. Dixon was appointed as a Clinical Instructor of Surgery at Weill Cornell Medical College and has admitting privileges at New York Presbyterian Hospital. Dr. Dixon is a member of the Craniofacial Team at Weill Cornell dedicated to the multidisciplinary treatment of patients with Craniofacial Disorders. Dr. Dixon is proud to have been caring for patients for over eight years at his private practice in Gramercy Park. He lives in Gramercy with his wife Stella and their daughter Audrey, who has lost 17 teeth, and son Robbie now has 8 teeth!!!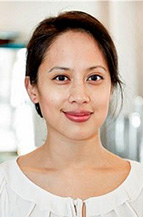 Dr. Lori Paires
Pediatric Dentist
Dr. Lori Paires is a certified Diplomate of the American Board of Pediatric dentistry and focuses on preventative dental care.
Despite being serious about fighting cavities, she enjoys trying to make each child's dental experience fun.
After a career in client services in Boston, Dr. Paires decided to pursue dentistry to escape the confines of a desk and interact with people on a more personal level. She subsequently graduated from Columbia University College of Dental Medicine. While in dental school, Dr. Paires participated in a number of outreach programs that included visits to Jamaica and the Dominican Republic.
Dr. Paires completed her pediatric dental residency and served as Chief Resident during her last year at Cohen Children's Medical Center of NY/Long Island Jewish Medical Center. Her training has given her extensive experience in all aspects of pediatric dental care, including caring for infants and patients with special needs.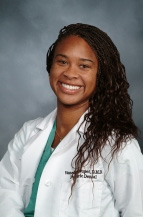 Dr. Vanessa Coupet
Pediatric Dentist
Dr. Vanessa Coupet received her Bachelor of Arts degree from Cornell University and Dental Degree from Tufts University. She is an Assistant Professor of Clinical Surgery at Weill Cornell Medical College and Assistant Attending Dentist at New York Presbyterian Hospital. Dr. Coupet also serves as the dental consultant at St. Mary's Hospital for Children at Bayside, NY.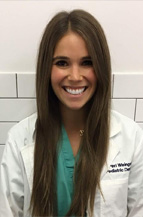 Dr. Peri Weingarten
Pediatric Dentist
Dr. Peri Weingarten was born and raised in the Midwest. She attended Indiana University where she earned her Bachelor of Arts Degree with an emphasis in chemistry and biology. She went on to complete her dental education at Indiana University School of Dentistry where she received her Doctorate of Dental Surgery. Dr. Peri then completed a general practice residency at Jacobi Medical Center in the Bronx, treating patients of all ages who were medically compromised in a hospital setting. She remained in the Bronx as she pursued her career in pediatric dentistry. She received her certificate as a pediatric dentist at St. Barnabas Hospital, where she served as chief resident.
Dr. Peri is an active member of the American Academy of Pediatric Dentistry, and is Board Certified by the American Board of Pediatric Dentistry. She is also certified by the Commission on Dental Competency Assessments and certified in CPR and Pediatric Advanced Life Support.
Dr. Peri has a strong passion for community outreach and has volunteered locally and abroad in Guatemala and Israel. Her goal is to provide high-quality dental care for children in a compassionate manner. In her spare time, Dr. Peri enjoys exercising, trying new restaurants, and running after all five of her nephews.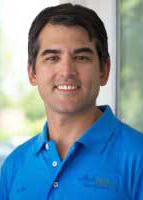 Dr. Victor Grazina
Orthodontist
Dr. Grazina is an admitted ortho geek.
He is President of the American Lingual Orthodontic Association and an international lecturer of orthodontics. He earned two bachelor's degrees from the University of Florida and graduated Magna Cum Laude from SUNY Buffalo School of Dental Medicine, where he was elected by his peers as Class President and Chair of the Ethics Committee. He practiced general dentistry in Suffolk County and Manhattan before earning his Orthodontic Degree at the prestigious Tufts University in Boston. Dr. Grazina often volunteers his time to advance the profession and provide dental services to people both locally and around the world. Ask him about his trips to Brazil and Vietnam!