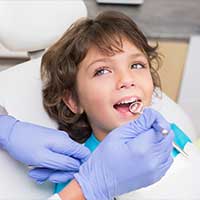 We would love to hear from you!
Review Our Manhattan Location
Review Our Brooklyn Location
"Awesome staff. Perfect for the children to be comfortable to go to the dentist." - Carmen V.
"Facility is great, the people are amazing and friendly and there for you every step of the way. Want it done smoothly and the right way? This is your place!" - JG
"You will not find a more caring, supportive pediatric dentist. My son is high functioning autistic and after a couple of truly difficult experiences with other dentists, my search led me to Dr. Dixon. He is kind, gentle and "gets" my kid 100%. We've been coming here for years. Would rate higher than 5 stars if I could." - Jennifer B.
"My sweet 5-year old son has Autism and is non-verbal....and let me also mention that the number one thing I have a problem with is brushing his teeth, which is why we dreaded the Dentist appointment for so long! When we entered the office, it was like I entered a wonderland for children! There were iPads with pre-installed educated apps! It was fantastic! We didn't have to wait long at all when we were then called. They asked if my son needed sunglasses in case he was sensitive to the extra lights (Unbelievable). When he met with Dr. Dixon, I could tell he was experienced because he kind of used an ABA approach which works well with my son. In no time he allowed the Doctor to check his teeth which was a miracle!!! I wish I can record my struggle everyday when we have to brush his teeth. I recommend to ALL parents, but I most definitely recommend this to parents who have children on the spectrum. Thank you for making this experience a great one!" - AH
"Dr. Dixon is the best pediatric dentist I have come across. My child was seen by several others before coming to Dr. Jeremy Dixon, and by far I recommend him over any other. My child actually likes going to the dentist. He will not do any unnecessary procedures. His whole staff and office are very professional and courteous." - Vivian V.